One of the goals I set this year was to celebrate and spend more quality time with the fabulous women in my life. Hosting a girls night dinner party seemed to be the the most logical next step.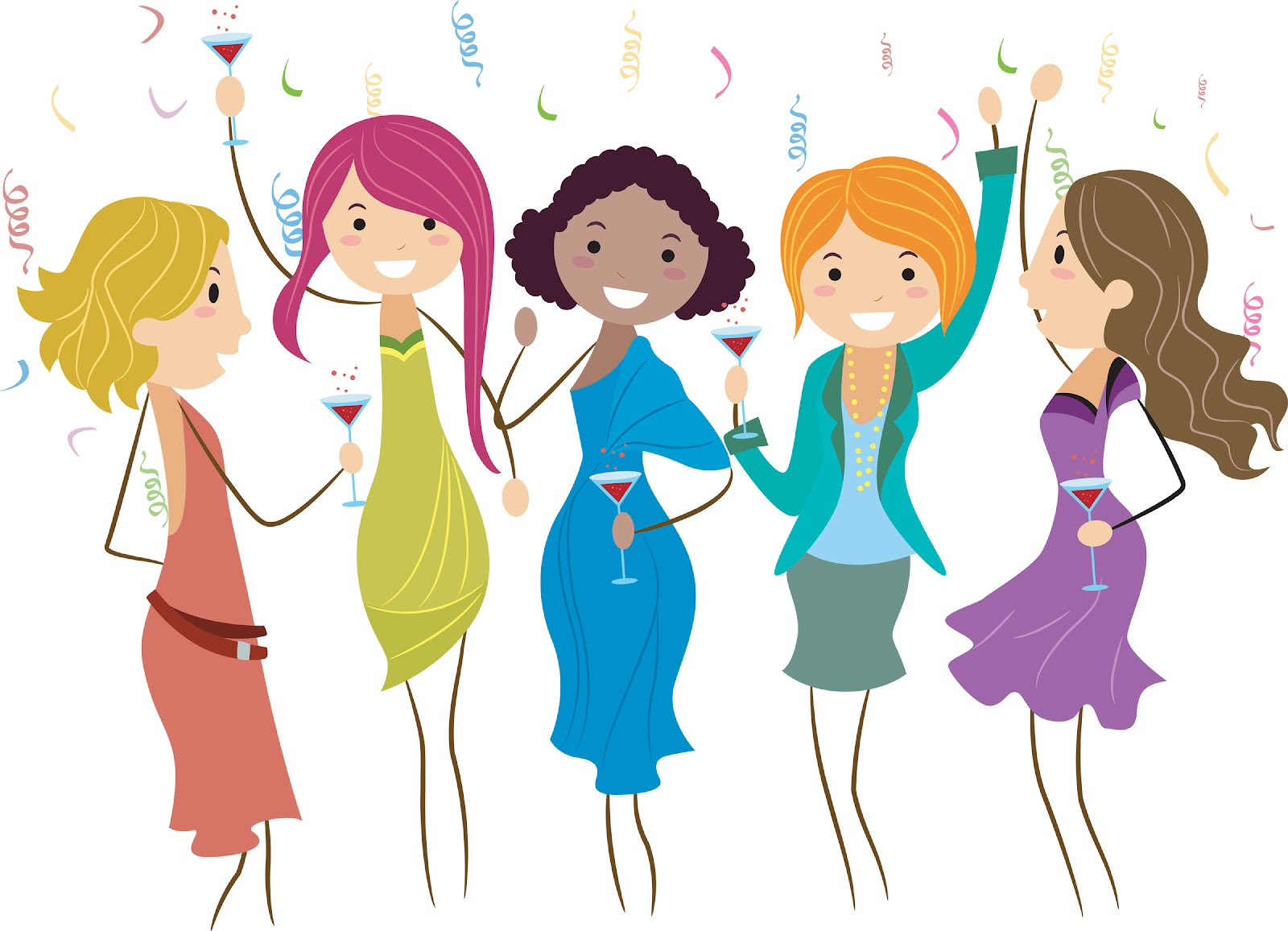 There have been phases of life when I was not so fortunate. I've never been so fortunate to be surrounded by so many strong, inspiring, passionate, driven, accomplished, down to earth women.
There have been phases spent cringing as I got up to use the restroom from a table full of girls because I was confident the gossiping would start as soon as I was out of ear shot.
Perhaps that's an unusually cruel but common experience for girls to face on their way to becoming women? And if that's the case, chances are I too have participated in these girl-on-girl crimes of hurt feelings and being made to feel in some way insufficient.
My hope for my own friends and for all of lady-kind is that we can grow and expand, network and brainstorm, challenge and support each other as we're all on this shared journey.
So I reached out to a handful of ladies and put my 2015 goal into action!
By the way, I'm vegan. A few years ago I would have probably tried to cook meat to give my guests something familiar and comfortable. But, I've outgrown the insecure, teenage years of my veganism and decided to prepare a full vegan menu with real, whole foods!
Here's how to know to pull together a killer, healthy menu that leaves your guests full & satisfied. Thinking in terms of these categories is a huge help:
Snacks
Homemade hummus is an easy win. Try jazzing things up a little with other dips like pesto or this tomato almond spread.
It's always nice to have a variety of vessels for dips – glutenous french baguettes, gluten-free crackers (I love Mary's), blue corn tortilla chips, fresh veggies, etc. Olives & mixed nuts are crowd pleasers, too.
Salad
Be creative, mix it up and share something non-traditional like this Arugula, Orange, Beet Salad With Granola.
Protein
Listen up, I've found this part to be important! Protein is what's going to allow your guests to feel satiated.
Protein source combining is an advanced plant-based eater's art form. To keep it simple, serve proteins from two sources. I went with a South Indian Lemon Lentil Soup which is a great digestive aid and pallet cleaner, plus it sneakily has 2 types of lentils. For the double whammy, I whipped up these Taco Lettuce Wraps which uses a pate of almond and walnuts.
Savory Spices
There's a little mystery behind the best things in life. I have yet to meet someone who can guess all the ingredients in this recipe for Hasselback Sweet Potatoes with Lime Vinaigrette. I've also yet to meet someone who didn't like it.
Sweets
Tea & coffee with fresh almond milk is a great place to start.
Don't be afraid to indulge a little. It happens to be Mardi Gras & I'm from New Orleans so I special ordered a vegan king cake. But, I had fully planned to make a cranberry crisp before the king cake thing dawned on me.
I wish I had more picture to share but I never expected to blog about this. I'm really only writing this because all my beautiful, meat-eating friends want these recipes. #winning 😉 <3